"Dance like nobody's watching; love like you've never been hurt. Sing like nobody's listening; live like it's heaven on earth." -Mark Twain.
  I remember when I was 6 years old. My family and I were at the supermarket, and they struck up a conversation with a lady. She turned to me, and said, "What a nice, handsome boy you have!" I vividly recall crying on the spot and hiding behind my parents. That year,  my mom had taken me to a salon to get my hair cut, and as usual, she ordered it to be "thin and short." From that point forward, I have always wanted to grow out my hair. To look more feminine. To look more normal.
  I remember when I was 8 years old. My mom was yelling at me for not understanding such "simple" math concepts. "Why are you so dumb? Why can't you understand such easy math?" It all seemed fair though— my younger brother learned his multiplication tables when he was 3. I started to brag to appear "intelligent" at school in the desperate attempt of not being viewed as the dumb one. Deep down, a voice was always telling me that I was.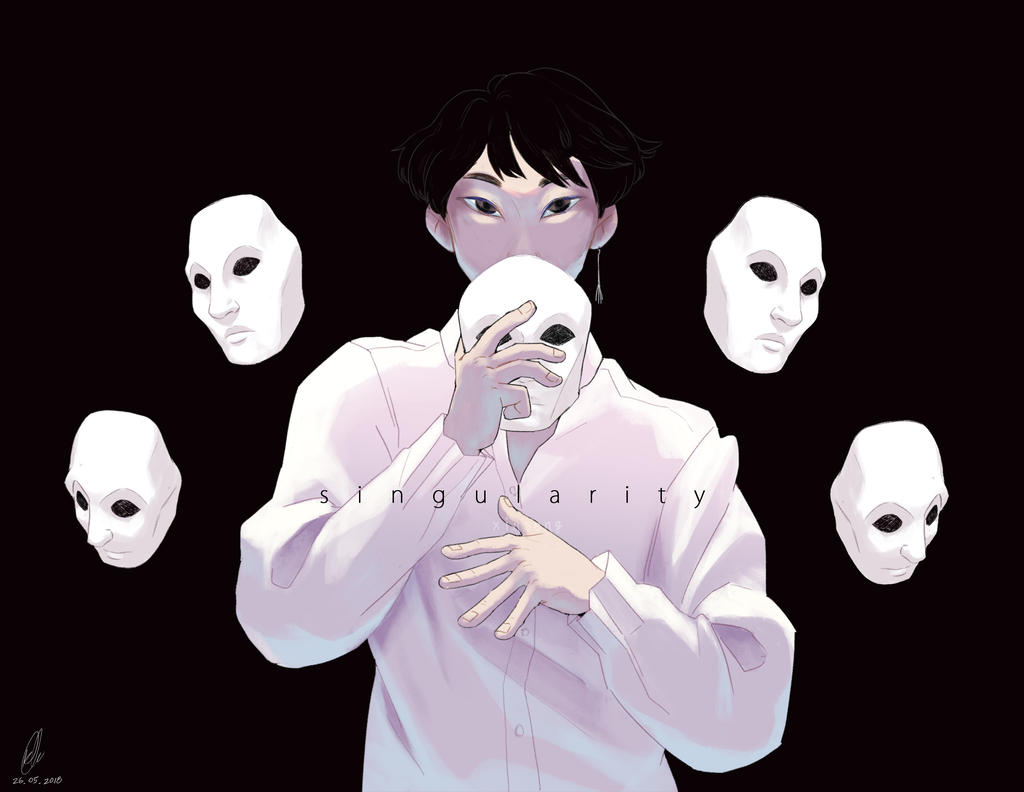 I remember when I was 10 years old. I had just transferred to a new school, and I was painfully shy and introverted. After 6 months of being isolated from the rest of my peers, I finally joined a friend group— if you could call it one. Every recess was a game of "Hide and Seek" and "Tag" and I was always assigned the role of being "it." Always the one they ran away from, as if they did not want to be bothered with my presence. With me. Every recess became a moment of crying in the corner of the courtyard and wondering what aspect of me drew people away. Too girly? Too annoying? Too bookish? I changed all of that for them. 
  I remember when I was 12 years old. I had finally made some friends who knew me as someone who was extroverted and happy-go-lucky— someone without any problems. Rumors about the back brace that I wore for my spinal condition (idiopathic scoliosis) spread among the student body. Not only could they see it whenever we changed for gym, they could also FEEL the difference. A bump in the hallways, an awkward hug, an accidental collision— all met with a hard, plastic shell. The brace was meant to be worn to prevent my growth in the wrong direction physically. The same could not be said mentally.
  All of these events, along with countless others, I can remember so very clearly; the insignificant images and comments are etched into my brain and rewired how I portrayed myself outwardly. Gone was the smiling, poised girl who enjoyed performing in front of crowds and dressing up without a care as to what others thought of her; replaced by a puppet whose strings could be easily pulled by anyone. The action of tossing aside my true self for a false persona was unsurprisingly facile. For the longest of time, I believed in crafting the perfect image of myself to present to others. My naive self would take in every questioning stare, every snide remark, every whisper behind my back, and agonize over them so that I could fit their standards. So that they would accept who I was. I had let them influence who I had become in hopes of becoming content with my identity. It was not until recently that I realized that living to satisfy the expectations of other people's visions of who I was supposed to be tired me. Thinking of them did not bring me happiness or a sense of belonging. Rather, it was quite damaging and unrealistic; it was impossible to please every single person I met, and I have learned this the hard way. Despite the long road ahead of me to building my self-esteem, I can confidently say that I am beginning the journey of loving myself. And thus stems my belief: to not let what people say or think of me affect who I am as a person. I vow to dance like nobody's watching. Because only I can define who I am. My opinions matter. Nobody else's. And to think that it took me this long to figure out that acceptance comes from within. 
Inspiration taken from Elie Wiesel's "A God Who Remembers."
Featured Image: https://gph.is/2gJBXqo (The caption did not show up.)