The following poem is Dan Almagor's response to the ongoing violence of the Israeli-Palestinian Conflict. Although I personally have not experienced times of war, I wanted to write a personal response based off the stories of my father's childhood. Through an emulation of We Shoot Children Too, Don't We, I wished to convey some meaning of the emotions that come with war times and explore a story that invokes empathy and insight to both myself and readers.
Prompt: Discuss the ideas developed by the text creator about an individual's attempt to reconcile the desire to act independently with the need for security. (June 2005)
---
We Shoot Children Too, Don't We
Dan Almagor
Most of these people truly desire
To harvest their olive trees  
As they have for hundreds of years.
Most of these people truly desire to raise their kids
Not to throw stones
Or Molotov cocktails,
But to study in peace,
To play in peace,
And to raise a flag.
Their own flag.
And facing that flag, to cry
As we did, that night, then, excited as we were.
And we have no, have no, have no
Right in the world
To rob them of this desire.
This flag,
These tears.
These tears, which always, always
Come after all the others.
Let us start preparing our defense.
We will need it soon enough.
All those who actually did it,
And those who still do.
And those who hushed it up,
And those who still do.
And those who said nothing,
And those who clucked their tongues, saying
"Something must be done, really;
(But not tonight. I have a concert,
A gala,
A birthday!)"
Yes, we'll all get our summons one day
For the Colonels' trials.
The Colonel's trials are coming,
Their time will come, it must be so.
The trials of the Generals, the Colonels,
The division, the battalion,
And the platoon commanders.
There is no escaping it.
This is how history works.
What shall we say?
What will the Colonels, the Captains, the
Corporals say?
What will they say
Of those terrible beatings,
The brutality,
Of houses blown up,
And most of all, the humiliation.
That humiliation.
Of patients forced to wipe the writing
off the walls.
Of old men forced to take down a flag
From an electric pole,
Who were electrocuted, or fell
And broke their legs.
Of the old water carrier
Whom soldiers ordered off his donkey
And rode on his back, just for fun.
Mean, arrogant, and dumb.
Who do we think we are?
Who gave us the right
To be so deaf, so dumb?
Ignoring the obvious: They are as human
As we are, as we are.
At least as human as we used to be
Only forty-one years ago.
No less diligent, no less smart.
As sensitive, as full of hope.
They love their wives and children
As we do, no less.
And our children now shoot theirs
With lead, plastic bullets, and gas.
The Palestinian state will come to pass.
It will.
Not a poet wrote this.
History will.
And seasons may come, and seasons may go,
And life goes on as we very well know.
Weddings, and births, and deaths all the same-
But just the shame of it. The shame.
---
In Search of Peace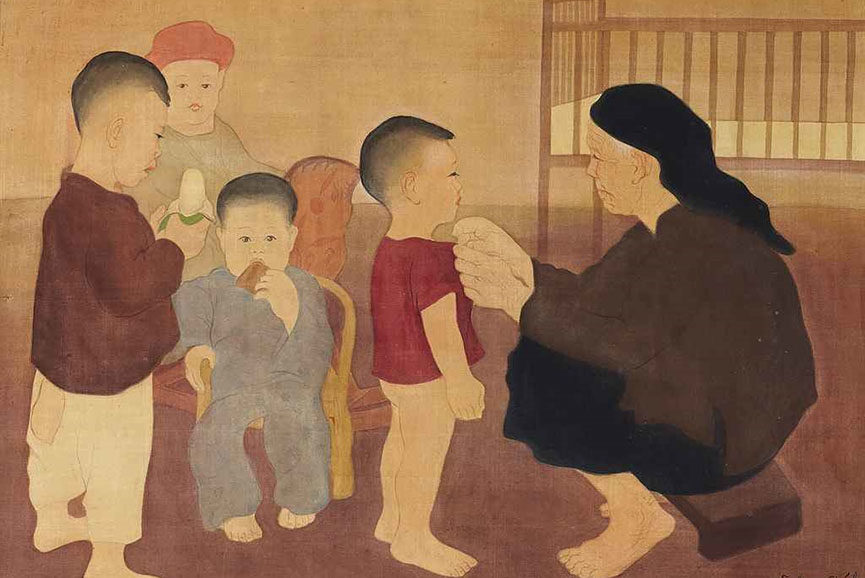 Most of my people truly desire
To raise their children in peace
As they have for hundreds of years.
Most of my people truly desire
Not to live in discrimination
Or to live in fear of their colours.
To walk in peace,
To raise their hands freely in the air
Without the fear of guns,
Conscription and lost siblings.
Let us start preparing our escape,
We will need it soon enough.
My grandmother's hands
Were pulling her children out of the war zone.
My father's hands, raw and bloody,
Dragging his own body through this new land,
This new, new land that is foreign to him,
His mother tongue, no longer present in the air.
Dizzy with this bright new land where screams
And fear of marching feet
Are a mere background noise.
This is the land,
Where my hands will drag,
But this time,
Soft and protected,
Free and fearless.
So how dare I complain of these paper-cuts,
stubbed toes,
and cold showers,
When they have suffered
From far greater wounds than I?
How dare I complain?
---
In the above emulation, the central story behind my poem originated from my father's childhood stories when he was still living in Vietnam during the war between the North and South. Similar to the Israeli-Palestinian Conflict, South Vietnam fought for its independence from the Communist North. He told stories of young boys forcefully taken from their homes at night to fight in the war, and the painful journey of my widowed aunt immigrating to Canada in search of security while pregnant with her second child. Throughout my emulation, I shifted perspectives from my own, to my ancestors, and back to first person. By doing so, I wanted to broaden the perspectives the audience is reading in and compare the difficulties of war times to the comfortable present.
---
References: