An Apology: I'm so sorry this is like, two weeks late. I blame the school system (cough cough CHEMISTRY cough cough EXAMS), my lack of time management (I really did try; I had a resolution and everything and it kinda fell to pieces), and all of the wonderful blogs written by all of my wonderful classmates; I can't help but be so utterly overtaken by the brilliance you all seem to hold. In a way, you guys are my green light, my inspiration… (and the subsequent death of me).
… Am I off the hook yet?
I'll try to persuade you to forgive me by distracting you with tales of Gatsby and green lights. Shall we?
***
Humanity, in and of itself, is an intricate balance between its hopes and fears, its dreams and realities. It is through our dreams that we may establish a sense of certainty in an uncertain future, through our dreams that we hope to find a haven safe from the fear of failure and loneliness.
Dreams are things of passion, formulated by the desire for a purpose, hopeless idealism, and the human need to achieve some sort of recognition- through our dreams, we are remembered, and through our dreams, our legacy lives on. It is because dreams are things so inherently tied to emotion that they are so easily manipulated in the hands of others.
Though individuals may innately gravitate towards idealism, there's no denying the fact that societal influences play a major role in instilling one with the desire to achieve the American Dream. The American Dream in itself refers to the ideal that every US citizen should have an equal opportunity towards success and prosperity via their hard work, determination, and initiative.
It was once, in and of itself, just a dream. An innocent individual desire for personal growth that found its way into the hands of those that would enforce it instead of enjoy it. When one is unable to define for themselves the meaning of success and prosperity- their own American Dream-, they will choose to listen to the loudest voice in the crowd. In the case of James Gatz, it was the music of the elite that lured him into a dream he may not have considered otherwise. In our world today, success has become very objective- we have tried to standardize a dream through the rules of materialism, attempted to create a one-size-fits-all version of happiness that is bound for failure. The beauty of a dream lies in its ability to be judged and measured by an individual, for the sake of said individual, and the motivation it provides as they set forth to achieve these visions. Gatz's susceptibility towards chasing this particular offshoot of the American dream stems from the fact that he's constantly been exposed to this specific brand of success, coupled with his insecurity towards his social standing. His reinvention of himself as Jay Gatsby is fueled by his need for some sort of security and recognition, especially in the eyes of Daisy.
As mentioned before, one of the driving factors towards achieving the American dream is the desire for recognition- be it a word of encouragement, an award, or even a simple nod of acknowledgement that puts you at ease. This serves to reassure you that the time, effort and hard work you put into pursuing your passion has finally borne fruit. It is unfortunate that, in the society we live in today, your ability to gain recognition is determined by those far above you, the people and ideals you are always a few paces behind. This, more than anything, allowed for the corruption of what should have been a pure dream- a dream that others could tweak for themselves as they saw fit. Gatsby fought tooth and nail for this recognition, but he was unable to receive it from the places he desired it most; his dream failed him because, in reality, his success was owned not by him, but by society. When Gatsby attempted to restore the purity of his dream- arguably through his love for Daisy- we see society starting to push back and restore its hold over Gatsby. In trying to make the dream his own again and rid it of the hypocrisy that has tainted it, Gatsby proves that he is unable to truly grasp this standardized version of the dream. For him, it's a means, not an end, and his inability to conform to standard success and accept the illusions of the upper class makes him a failure. He was so corrupted by the dream and its illicit means that he was barred from its true, individual fulfillment.
That's the thing with Gatsby; he's too much of a dreamer to forsake the only part of the dream that was ever really his in the first place, and for that, he pays his price.
***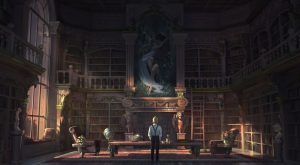 To my dearest James Gatz,
Ever since you were a little boy, your mind had a tendency towards leaving your head and floating up towards the lofty luxuries and American dreams that were built by others only to deceive. Your wide eyes took in all the glory, all of the lights and colours and sounds. You saw the billowing curtains and the rolling green hills, and you were blinded by the bright young things that seemed to bathe in liquid moonlight and molten stardust. You fell head first into a dream that was never yours to begin with; you loved an illusion that would never love you back.
But I really can't blame you, now, can I?
I would be a hypocrite if I denied the reality that I too am completely, utterly enamored with the idea of the American Dream. This very ideology is embedded into our school systems, our fairy tales, our deepest hopes and fears. We were weaned on this belief, raised to trust in hard work and consistency. There is a familiarity to this dream, a responsibility towards attaining it, and an admirable, dangerously naive passion with which we work towards it.
The idea that any person can gain success, as long as they work hard enough, is a dream that allows an individual to plow through the mundane instances of day to day life; this dream gave you control over your impoverished upbringing. That was what you loved most, I think; in the hopes the dream provided, you gained control-certainty, even-over the course that your life would run.
And so, your name became synonymous with the hard work that would perhaps render your grand dreams worthy of consideration. I remember your schedule, filled from 6 to 9 with activities deemed important by those who had achieved their ideals. You saved money, quit smoking, exercised. You spent time on learning to cultivate your manners and holding your tongue. You stopped wasting time on the matters of the poor. You changed your name, left your family.
You were always facing forwards, building a dream you had been told would make you happy, a dream dictated by longings and green paper. Your dreams were never your own, but they were the only things pushing you forwards.
You fell in love, and there it was that Gatsby truly flourished.
***
My dear Gatsby,
It's kind of funny, isn't it?
You made it. Somehow, inexplicably, you made it into the land of the painfully bright and the foolishly wealthy. You became an enigma of a man, a desirous mystery of unknown origins. You became the quintessence of the dream you yearned after; and yet, you never really fit in.
You weren't there to host your own parties, or treat your own guests.
You failed to maintain the illusion that this- this money, this luxury, this power- was all you wanted. You were recognized, but never truly understood. You couldn't pretend that it made you happy, and so you started looking back, trying to reach someone you once knew.
You fell in love when you should have been running away.
You corrupted this dream with a purity unknown to those who have the masks of fickle desire and illusory success molded to their mottled skins. You saw through the hypocrisy, and you paid for it accordingly.
You just didn't fit in a world of beautiful fools and green lights and daisy petals, a world where success was the bulge in your pocket and the amount of drinks you could guzzle. You weren't built for their antics, their insincerity. They might have been bright young things, but the only light you needed was too close to touch.
You were too innocent for her jaded eyes.
And now, I'm left writing letters to an abandoned grave.
***
You rest so far away from the blue lawns and the lavish parties for which you were so renowned. Instead, you're buried in the very dirt you so abhorred, mingling with the worms from the past you wanted to conquer.
You died no differently than you lived; no matter how close you were to achieving the American Dream, to those deemed the elite, your value lay in your expendability.
There's no green paper down there, Gatsby, but you never really needed it.
There's no starlight six feet under, in a grave built of gray, but you still manage to shine brighter than any of the young things I've ever seen.
There's no green light anymore, James.
And yet, I can't stop dreaming.