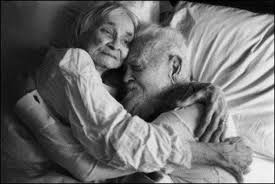 The most beautiful phenomenon in human existence is the sheer instinctual protection that comes from unconditional love. The need that arises from within oneself to guard those you love is one of the most powerful things the human condition is capable of. Love, in it's purest form, makes you forget about yourself, and forget about your own needs. It impedes you to take a bullet for your parents, or  give organs to your siblings. The fear of losing that patch of companionship another has meticulously crafted within you is so great that you would rather lose yourself if it guaranteed the preservation of your bond. Life is Beautiful is so jarring in that it demonstrates the sacrifice that we, as humans, would make in the face of extreme adversity.
As a person who has a younger sister, I understand the instinctual protection that comes with such a powerful bond. However cliché this statement is, it is undoubtedly so true in my mind: I would take a bullet for those I love. I would sail across an ocean, or jump off a building to protect those I love. My heart pounds when I cannot find my younger sister at the supermarket, because I think of all the things she has not experienced yet and it scares me to think of her ceasing to exist. I cried when my sister had gotten her ears pierced, not because I was jealous, but because I physically could not see her in pain. I cried when she split her ear open, because I should not ever have to see that much of my little sister's blood. The utterly
It is hard to describe the protectiveness I feel toward my sister. It is not just a fear of the unknown or even the potential danger that could affect her. It is the fear of losing her, and the subsequent fear of she herself losing what could be. I see so much potential and life in her, and if it burnt out, it would not just ruin me, but all the other lives that she could have touched. It truly is the absolute terror that comes from within humanity when we think about losing something we cannot live without.
I believe that we all crave companionship; whether this results in a romantic, platonic, or familial sense, it does not matter. We yearn for others to share with us the burden of everyday life. Through this companionship, we develop bonds that carry with us throughout our lives. In Guido's situation, I believe that he and his son relied on each other greatly; not just as father and son, but as someone to look out for other than oneself (especially in Guido's case). The protection provided perhaps a means of carrying forward–in order to keep his son alive, he had to keep himself alive as well.
This is what really struck me in this particular film: the means by which Guido was willing to go through to protect his son, and his son's innocence. To be quite honest, this was a tear-jerker for me. Never before had a film been so true to human nature and the ensuing sacrifice pertaining to the danger they were in was remarkably crafted as a sublime example of the relationship-aspect of the human condition.