In the past, I have been asked what my fears were and not had an answer. Maybe I could have said death but other than that, I was not exactly fearless but I did not have any fears. Recently, I have stopped and thought about it and concluded that I might maybe be sorta kinda be afraid of the ocean for the following reasons: the above image is just a sample of one of the more regular weird ocean creature that live in the depths with Aquaman. In my opinion, ocean dinosaurs were scarier that land dinosaurs. The ocean is also incredibly vast. If you are stranded near the surface and can get air, you could get exhausted before you reach land and you drown. If you are stranded farther down, now it is also dark and their is high pressure not to mention the previously stated fish. You know what, you can be the judge on whether this is fear or not.
The Theory of Evolution states that Homo sapiens came from organisms similar to monkey (or apes if you prefer) and I disagree with this because of my faith. Some other things I disagree with are the Big Bang Theory, abortion(pro-choice) and homosexuality, to name a few.
For Biology 20 we are assigned an animal to do research on and this is my project. Enzo Amogan is in my class and he told me that the baby hognose is cute so here we are. To my understanding a snake with legs is a serpent and the devil is a serpent (see Genesis 3). And I find it ironic that a Christian (such as myself) would play the devil's advocate. I like to debate. It also turns out that mice are part of snakes' diets.
Geronimo Stilton was one of the first series I read and I would still be willing to read it now. It made reading fun something that creates habits that are maintained for the rest of a person's life. DISCLAIMER: This quote goes with both this and the following image. "Life's not is it. That I will never be king and you will never see the light of another day, and you-"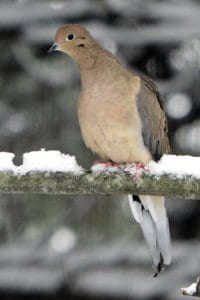 "Didn't your mother ever teach you not to play with your food?"
"Oh, Zazu you made me lose my lunch"…  "Don't look at me that way Scar."
"Spit him out, Scar" See now if it was part of my job description to get eaten I would probably have a reaction similar to Pumba. "SHE'S TRYIN' TO EAT ME!" Plus I would rather not be an administrator but some sort of scientist. Disney's Hamlet is a good movie though.
Speaking of eating, I am on a diet. "What Ibu is on a diet?" I know right I am not wearing a romper. Three of us should get that joke. Let me freshen your memory. "You are wearing a romper."
"Yeah, so?"
"Are you on a diet?"
"What?"
"I'm not saying you're fat or anything, it is just that you are wearing a romper."
For those of us who went to the South Middle School, we know that the old Panthers' logo looked strikingly similar to the Puma logo. Well I started off a young boy in grade 6 as a Panther in track and field. This was the beginning of my athletic career. As the years passed, I adapted and evolved. I adapted into and out of cross country and into volleyball. I evolved from a level 8 Panther into a level 9 Phoenix.
I can imitate cows(somewhat) but I cannot imitate Mickey Mouse anymore. Let me explain. A thirteen year old boy is just sitting minding his own business and then all of a sudden, a guy who he had never seen before comes up and punches him really hard. "Hey, what was that for?" his voice is so deep he surprises himself. The guy responds, "I'm puberty."
The year was 2016, or was it 2017, Daniel Curdov and I are making Soviet jokes. The horse girl approaches, "You guys are beating a dead horse." As true communists connected through the hive mind, the Soviet and I say in unison, "In Soviet Russia, you no beat dead horse. Dead horse beat you."
And now for Abygayl's brother Raphael the Mutant Ninja Turtle. The true reason for his presence is, as this pechakucha is a joke, I needed another animal to make this complete.