Howdy! My name is Jimmy Parkins. I got this name because my parents had my sister choose between James Emmanuel or Elijah Emmanuel Parkins. As you can put together my sister gave me the name James and I am very happy she did, as I could not imagine being called something like Elijah my entire life. Its too abrupt, and just doesn't sound as good as James. Then my parents started calling me Jimmy, and the name has stuck ever since, I really don't know why they put down James in the first place if they'd just call me Jimmy my entire life.
Let's address the elephant int the room shall we? My name is very nickname-able, and when you have a name like that you have to expect every variation of your name to come your way. So feel free to call me any nickname you want, except James and Jimmy Kimmel. I don't like James because it's too professional and uptight, and I really, really despise Jimmy Kimmel. Other than that, fire away; but if you can come up with one I haven't heard yet, not only will I be surprised but will also feel refreshed to be called something new. (An exception is if you want to call me James Bond, because if you do *dramatic pause* be my guest)
I am a very big why thinker. Why? I think it's why I learn best so I enjoy thinking that way. Why? Well, my number one goal is to fill up this sponge of a brain I have with as much knowledge as possible, whether its helpful or useful knowledge; I don't care. I think the reason why I do this was because ever since I was a kid I would question everything and everyone. An example would be you've been breathing every since you were 0, but you only figured out how in grade 8. I want to shorten that gap by asking why now, instead of later.
I like to move fast, and if you know me you know that I'm never fully still. I'm always fidgeting, bouncing my feet, or bouncing up and down. Even when I sleep I'm kicking myself out of my sheets. That's kinda what you get when you were born with a nuclear reactor for a heart. It also plays into my personality, as I'm really into efficiency and shortcuts. I think the small things in life suck, and that's why they're so small.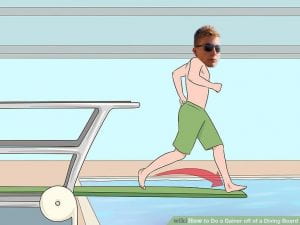 That Segways into the way I make decisions. I like to make quick decisions and deal with possible consequences later. There's always that one poster in teachers rooms that states "In order to learn you must make mistakes", so I feel like my process is justified.
Now you can see why I like more "extreme" sports that make you have the feeling of death at most times. Especially skiing and mountain biking, where the pressure of basically destroying something are present constantly. An added bonus is how fast you can go in either sport, because speed is key. I only speak two languages, and that's English and danger.
My other main hobby is gaming. To my parents it's an addiction that's preventing me from reaching my potential. However, I would disagree saying that it's my way of relaxing and unwinding like how some people will watch TV. It's just nice to know that I will always have video games to fall back on if I ever am going through something, or if I get paralyzed from some stupid mistake all I need are my hands and I can just sit in a chair and play games. It's also cool that I can do whatever I want in a digital world where the only consequences are you get set back a couple of minutes.
My other hobby is guitar, or music in general. I'm not one of those people where I'm like "Oh my gosh! Music is my liiife!"  but I definitely enjoy messing around in the field. I think the main reason I like it so much is because I don't understand it, and its such a massive subject to take a bite out of. I've gone through life where most things just click after little effort (not to flex), however, guitar is something I really struggle with, but it's in a way where its fun struggling because I'm learning each time. As for music I like, I really like rock and other things that are faster in beats, but still retain the legibility of vocals and instrumentals.
The other thing I struggle with is that I'm very, very lazy if unmotivated. Over the past years it's become harder to motivate myself to do anything so I can get it done, and a result of this is procrastination. It does have it's benefits though, as doing things last minute and playing high pressure games has kinda desensitized me to stress, so I don't really get stressed out anymore and am actually better under pressure than I was before. Back to me being lazy, I just sincerely hate work, because 90% of the time it's bland and unnecessary. If I can see purpose in the work, it's very easy to get it done, but most work I have to do doesn't really have a purpose other than to drill the same thing I already know into my head, or clean my already clean room that just has some dust on everything.
I couldn't really think of anything else to put into this presentation when I did it*, so I just threw that cheesy portion where you state what you want to gain from this course. I don't expect to leave this course full of inspiration to make the next masterpiece, I actually expect to come out with carpal tunnel and a decent enough grade. However, the main thing I wish to achieve is to just know what I'm doing when I write, and subconsciously know what grammar to use when.
*As I write this, I realize I could've talked about my faith, sense of humor, friends, role models, and basically anything else. C'mon Jimmy!