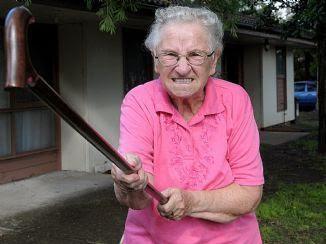 They have been given infinite choice!
And within the context of this infinite choice there is a shocking disregard for the laws of society, a shocking and regrettable disregard for the order of things, I must say. What sort of teacher allows her students to write on any subject that their young minds wish to pollinate with their fanciful notions of justice and beauty. By George, I must say that herein lies a shocking disregard for the very foundation of the educational system! Before we know it the little munchkins will want an even lower age for the vote and demand that they must be allowed to operate a motor vehicle the moment they wrap their minds around the concept of not soiling their own garments. I tell you, this very notion of a "free choice blog" in high school is a flagrant and unconcealed attack upon traditional virtues by that new-age, hippie movement that seeks to establish roots deep in the system by ways of sweet words and the common vote! Why do you think they demand a lower voting age?
I tell you, first they did away with corporal punishment and everyone thought, "What a novel idea! I tell you, the age of barbarianism is over. We need students who are raised through love and coddling, not fear of the stick!"
Of courses that is what we need! Children who suckle on their mother until they are forty and have the valiant courage it takes to stand up to one's professor and openly disagree with their vast experience and knowledge when one has barely turned old enough to understand the difference between an apple and an apricot. My word, in fact that is exactly the type of courage that will win one a right to be grouped by those great and daring men who we credit for the modern world: William the Conqueror, Christopher Columbus, William Wallace, and Joey the Village idiot! Amendment: Joey the Class Idiot!
I tell you it's a mistake. These students need to be moulded and forged; their young brains need to be taught to adhere to straight and strong principles of rights and wrong, not given the option of free choice. My word, what shall they even write about? Just yesterday I caught one of a "ripe" 17 years digging for gold in the deep recesses of his nostrils, hoping, it seemed, to uncover the hidden treasure that Blackbeard had shoved into to his brain cavity. If I had not swatted his hand from his face, the boy might yet have given himself an aneurysm in the process. Now you tell me, if I must still instruct them to not excavate every opening they discover on their body, what substance can they produce that is worthy of literary interest, much less acclaim?
I tell you, the system has softened. We tell each of them that they can be whatever they want, and hand out ribbons for participation. Foe Pete's sake, participation!?
"Son thank you for your informative attempt at explaining why your urine turns yellow, but next time we would prefer you try another means of experimentation over a live demonstration. Nonetheless, great attempt! Here's a ribbon so that you can tell your parents what a great job you did while publicly urinating. We hope to see you again next year!"
I tell you it's not far off! What children need is a firm guiding hand that is not afraid to clasp them on their rumpus every time they stray off course. What they do not need is the over-the-top, sugary sweet glazing of political correctness and equality this system has muddled into. It is as if the very notion of authority has melted into a puddle of optional choices and strong suggestions. Have you ever heard of a more disgraceful term for a professor to have to use than "strongly suggest"? I mean, my word! "Strongly suggest?" What does such a phrase even mean? In all my years of teaching, not once have I been more stumped by a literary term than this. If it is a suggestion, then what sort of arrogant nincompoop would dare to make that offer with a muscular metaphor that connotes a demand? And if it is a demand what sort of pigeon-liver'd educator would soften their authority with the hint of a choice? Which educator could even conceive of such a terribly loose, meaningless term! I tell you, the day you catch me using that term is the day you'll know it is time to ship me off to the loony bin.
And don't even get me started on the terrible state of affairs surrounding the actual classroom. I tell you, they expect students to learn when surrounding them with hundreds of little posters that molest the eyes with neon characters jumping up and down reminding the children not to use drugs and attempting to inspire their better virtues. Ha! Being in that room alone is akin to taking a tour of a hippies mind during a Zeppelin concert. There is no better drug prevention than forcing a child to attempt to learn in an environment like that.
Oh my, and the students themselves! My, my, my! In my day there was a respect for discipline and order, but now days… I could not have imagined in my worst dreams of a didactic hell what has become of the standard today. There are girls with short hair and black nails, and kilts that come up past their knees, but even this is not my greatest concern.
I tell you, there are boys here with hair that disgraces the very core of  civility and manhood. Some among them have converted completely to the hippies faith and have become transfixed with looking like they are birthing a potato from between their ears! Hair that reaches longer than any boy who has the privilege of living in a house should ever keep has found it's way to become an accepted standard, and to some blind babes, even attractive. I tell you I cannot even conceive of it. They walk around looking like have a dog's tail hanging form their crown and I have heard some of them use the most pathetic of oxymoron's to describe it: a manbun. Yes, a man bun. Never before have I seen two such contradictory terms placed side by side and cross-bred into one word. No respectable man would ever be caught with such an atrocity upon his brow, and no "bun" will ever associate itself with a definition of manhood in the civil world. I tell you, the days of the samurai are over! And I know for sure that Joey is no warrior, unless we count the battle he wages against his sniffer as a war, in which case he must be awarded the title of "Joey the Vanquisher of Common Health and Bringer of Plague."
I tell you there is no hope for students so long as teachers keep awarding them these ridiculous opportunities to express themselves and their half-baked thoughts.
I must concede though, I do wonder what they would produce given the opportunity; what sort of fanatical, one-sided thoughts would they procure from the empty caverns of their narrow and yet undeveloped minds?
I must say, I do wonder…