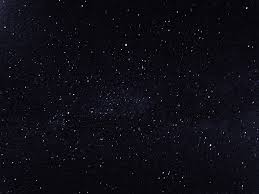 Everybody dreams, but some people's dreams come true. I don't mean "A dream is the wish your heart makes". Nor do I mean in the context of "I have a dream". But I mean what you see during the night.  When most of your brain is either not working of controlling internal function (like pumping blood), then the creative part of your brain and you subconscious work together to create dreams.
Many people don't remember their when they wake up. This is because of a part of sleep called Rapid Eye Movement, or Rem. You dream during REM and unless you wake up during the REM phase or very soon after you usually don't remember your dreams. This is why people remember nightmares because it scares you then you wake up midd REM. Here is an example of a remembered dream scenario: Kyle Harrison went to bed just after watching finding Finding Nemo. He was terrified of the sharks and the barracuda. Now he is running for his life as fast as he can; he is running down a hallway. Above him swimming through the air was a creature so odd, it looked like the mix between a shark squid clown and blood dripping slobbering bat. And it was gaining on him, just as the tentacles and teeth started to dig into him the ground beneath him gave way. He fell. He jerked upright in his bed, sweaty and panting. Years later, he was still having nightmares about it; he then decided to put the creature  in a comic book series, from which Kyle became famous. However he was still so afraid he wasted his money on alcohol to get the monster away…
I believe in precognitive dreams. So there is no misunderstanding of what I mean, here is an example of what I don't mean. Bill likes cookies. He dreams he eats a cookie. He wakes up with the urge to eat a cookie. He eats a cookie. I guess a way of describing it is, dreaming about things that haven't happened yet, or places you have never been, or people you have never seen. Here is an example from my own life: One night I dreamt that I stood in the night, I saw a building. It was dimly lit but I could tell that that there was a hedge in front of it. For some reason that dream stuck in my memory, and I pondered it. Later that year on a school trip called Cultural Field Studies, when we broke into assigned groups and were spread all over Kenya. My group went to a place called Cheptebo. One night, my group was playing ghost in the graveyard. I was taking a breather at the home base, and was scanning the surroundings when I saw it. The exact wall, the exact dim light, the exact hedge. It hit me so hard I almost collapsed. I saw that before I saw it.
Some claim that there were people dreaming and reporting the dream of a disaster befalling a great ship in 1912. You know what happened? The titanic sank. According to Rebecca Turner Creator of www.world-lucid-dreaming.com in 1865 someone had a dream that there was a funeral at the white house, the president had been assassinated. Apparently then they talked to their wife and then  Abraham Lincoln, and his wife decided it was just a dream… Abraham Lincoln died on April 15 1865, assassinated.
Some people may not believe it but it really happens. And this I believe, that precognitive sight is no imagined idea.